Six stories of glass walls facing the Mississippi River and an additional 115,000 square feet, roughly the size of two football fields, greet patients at the newly expanded Gayle and Tom Benson Center on Ochsner Health System's main campus.
The $56 million expansion, which doubles the center's previous size, allows all of Ochsner's cancer programs to be housed under one roof, including the Lieselotte Tansey Breast Center, which was moved from across Jefferson Highway. The central location will ease the burden of treatment for cancer patients who need to see multiple specialists such as dieticians, surgeons, psychologists, social workers and nurse navigators.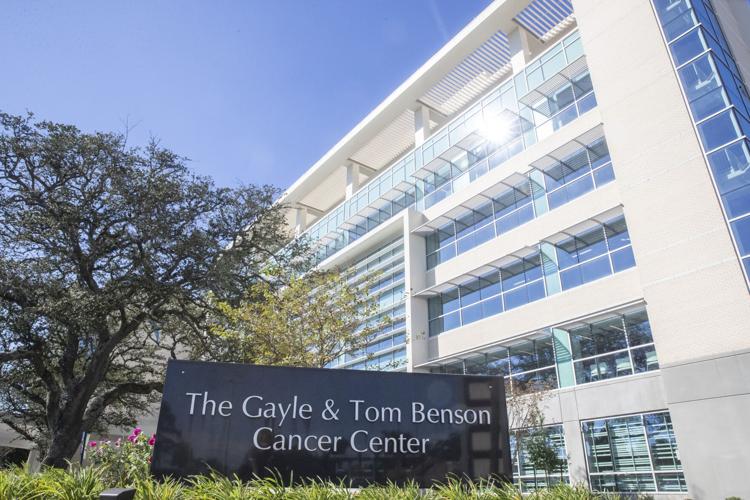 "We can address everything a cancer patient needs in this one building," said Dr. Brian Moore, a head and neck cancer surgeon and director of the Ochsner Cancer Institute. "You don't have to bounce between physician offices across town. You don't even have to bounce across campus. All the doctors you need to see are right here."
With this in mind, dedicated patient rooms that feel more like small offices than clinical examination rooms have been built to discuss patient care in a more comfortable setting. Modern cushioned benches rather than plastic chairs await patients who need to meet with someone on their care team but don't need an examination.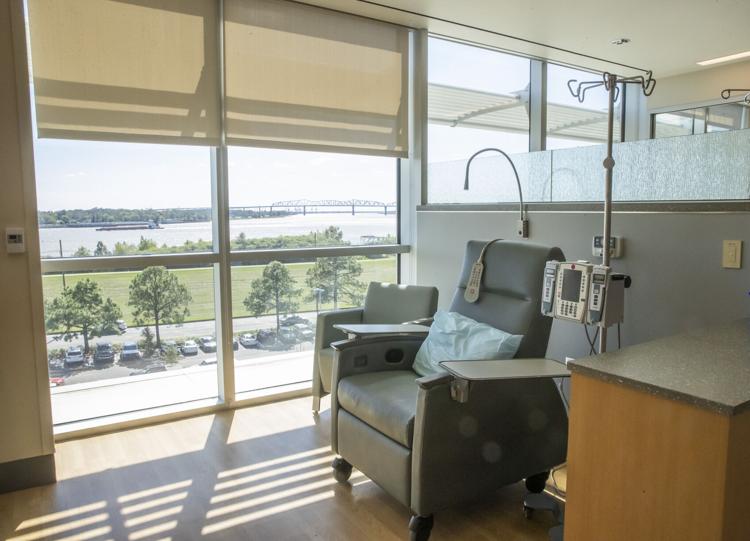 While patients receive infusions of cancer-fighting drugs that often have unpleasant side effects, they can look out at passing barges on the river or watch television on personal devices from a cushioned chair tucked into a cubicle-like nook. 
A special treatment space has been added for bone marrow transplant patients, whose immune systems are particularly vulnerable. That infusion area uses a positive pressure air system so that air flows out but not in, keeping out airborne pathogens.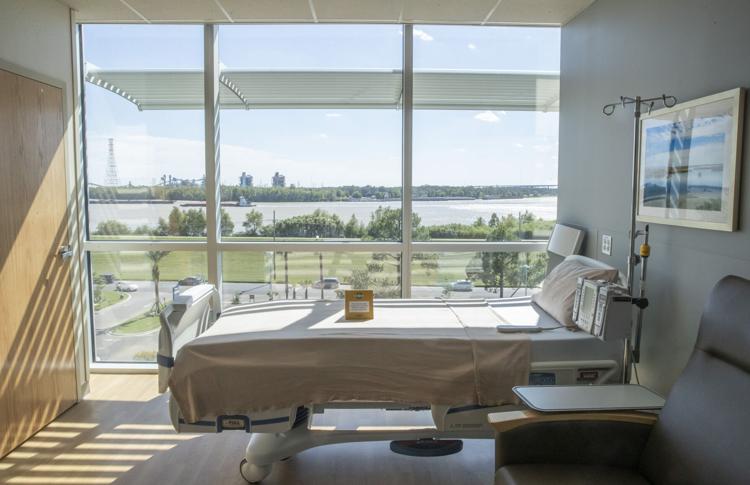 The new infusion area also has a private treatment room for cancer patients who also are
…