Editor's note: Find the latest COVID-19 news and guidance in Medscape's Coronavirus Resource Center.
D.j. Mattern had her type 1 diabetes under control until COVID's economic upheaval cost her husband his hotel maintenance job and their health coverage. The 42-year-old Denver woman suddenly faced insulin's exorbitant list price — anywhere from $125 to $450 per vial — just as their household income shrank.
She scrounged extra insulin from friends, and her doctor gave her a couple of samples. But as she rationed her supplies, her blood sugar rose so high her glucose monitor couldn't even register a number. In June, she was hospitalized.
"My blood was too acidic. My system was shutting down. My digestive tract was paralyzed," Mattern said, after 3 weeks in the hospital. "I was almost near death."
So she turned to a growing underground network of people with diabetes who share extra insulin when they have it, free of charge. It wasn't supposed to be this way, many thought, after Colorado last year was the first of 12 states to implement a cap on the copayments that some insurers can charge consumers for insulin. But as the COVID pandemic has caused people to lose jobs and health insurance, demand for insulin sharing has skyrocketed. Many patients who once had good insurance are now realizing the $100 cap is only a partial solution, applying just to state-regulated health plans.
Colorado's cap does nothing for the majority of people with employer-sponsored plans or those without insurance coverage. According to the state chapter of Type 1 International, an insulin access advocacy group, only 3% of patients with type 1 diabetes under 65 could benefit from the cap.
Such laws, often backed by pharmaceutical companies, give the impression that things are improving, said Colorado chapter leader Martha Bierut. "But the reality is, we have a much longer road ahead of us."
The struggle to afford insulin has forced many people into that underground network. Through social media and word-of-mouth, those in need of insulin connect with counterparts who have a supply to spare. Insurers typically allow patients a set amount of insulin per month, but patients use varying amounts to control their blood sugar levels depending on factors such as their diet and activity that day.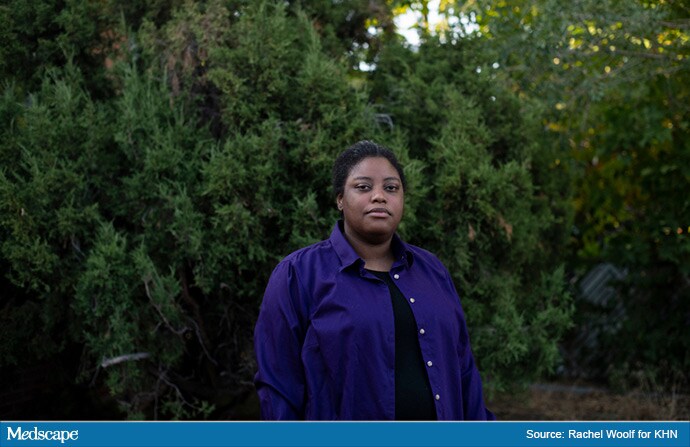 Though it's illegal to share a prescription medication, those involved say they simply don't care: They're out to save lives. They bristle at the suggestion that the exchanges resemble back-alley drug deals. The supplies are given freely, and no money changes hands.
For those who can't afford
…